#9 – Princess Leia – Carrie
Sorry, completely forgot about that.

iOS rocks in apps, but it does suck *** in terms of notifications and true multitasking.

iOS doesn't suck in terms of true multitasking because it doesn't use "true" multitasking. iOS excels at using a form of multitasking that is appropriate for the hardware it is running on.
---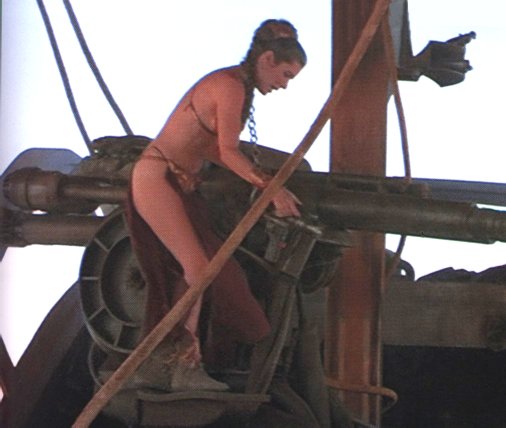 girl, ikini, big gun
MattSepeta
Mar 23, 02:09 PM
If you are supporting non-intervention, than I disagree. I support the notion that the UN (using member-nations' pooled military or civilian assets) should be able to intervene in a nation's affairs if it is thought necessary to either 1) protect other nations from harm or 2) protect a nation's own people from its government, or in the case of a civil war, one or more factions.

With that being said, the UN has many flaws and I am not satisfied with the way things are done. But I do feel that intervention is sometimes necessary, if imperfect.

That is totally reasonable and understandable, although I do disagree. I can't with good heart support sending my neighbors son/daughter overseas to fight for another people.

I just find it pretty disgusting when we have the VP going on the record talking out his arse about "Unless we are attacked or unless there is proof we are about to be attacked", then a couple years later nary a peep when we start bombing a foreign country that is not even close to a threat to us. Did Biden qualify it with a " we should be able to intervene in a nation's affairs if it is thought necessary to either 1) protect other nations from harm or 2) protect a nation's own people from its government, or in the case of a civil war, one or more factions." NOPE!


Now THAT is a classic "When my guy does it it is ok."
---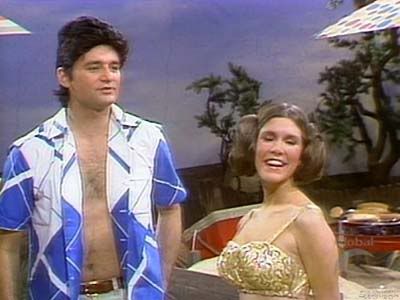 Carrie Fisher was Princess
Blue Velvet
Mar 22, 10:21 AM
I was stewing about this


Honestly, don't bother. You think facts count for anything? One simple pointed observation about Ronald Reagan was enough to stop the flow of nonsense in its tracks. Congress hasn't declared war since the mid-1940s... funny how that's so important all of a sudden now.

As for the ill-advised juvenile rant about liberals and 'their' first black president, I think it's far better that sort of comment is left intact for others to read. The full workings of the conservative id are plain to see.
---
Princess Leia (carrie fisher)
... hmmm ... i just ordered a mac pro quad 3ghz ... 8 cores would be somehow nicer ;)
.a
cancel the order while its not too late! :)
---
Carrie Fisher. Princess Leia
I hope that the new FCP will resemble iMovie: No need for rendering and a precision editor! I like the ease of use of iMovie, should be adopted by FCP.
---
#1 - Princess Leia (Carrie
If they delay iPhone 5 until Fall/Winter, then they'd better release the white iPhone 4 some time in Spring as promised by Phil Schiller. :mad:
---
Fisher was asked whether she
you mean sell an unlocked phone? that would be sweet. then the carrier couldn't cripple it. we would experience it as steve intended us to.

although they could get some kind of exclusive rights deal if they picked a carrier.

If Apple pick a carrier, I hope is not Cingular. But from past situations, that's very likely.
The ideal is a carrier free phone. That way the iphone can reach many more people and make it possible to upgrade phones without asking people to terminate their contracts.
---
carrie fisher,princess
I don't understand all the commotion. If Steve wants to know where i'm hanging around in the weekend, he can :rolleyes:
---
princess leia bikini,
Glen Quagmire
Aug 6, 02:12 PM
I have tried the vista Beta, and ran in via BootCamp, so no different hardware. Tiger is miles ahead of vista.
Put simply: Tiger Works.... Vista Crashes and takes 2 years longer than tiger to do the same task.
I don't care how it looks, i don't care about see-through windows. I want something that works. Tiger gives me that.... and i hope leopard makes it even better. Tiger is ahead of the competition, hopefully leopard will be further forward, beating Vista to where it should be... In a beige, boring box:D

So, you're comparing a mature product (Tiger) to one that's still in beta and which by all accounts has plenty of outstanding issues before it's ever released (Vista)?

Not the fairest of comparisons, is it? Perhaps we should compare the latest of the Leopard builds with the latest Vista build for a more valid comparison of the relative position of the two OSs?

"Beige, boring box". Have you seen some of the hideous case designs that PC companies come out with? Not beige and far from boring (in a bad way). Apple's industrial design and grasp of asthetics and ergonomics is light years ahead.
---
Image: Carrie Fisher wearing a
Nobody's using Blu-Ray, in my experience. It's just another way of sucking money out of home consumers. Everything's done online in terms of delivery...

A very ignorant post. Especially if you value quality. I hardly call providing the best quality video "sucking money out of home consumers"

Or are you one of those that want to insist that streaming "hd" video is just as good as blu-ray. Because if you are - you shouldn't have even weighed in here.

No need to school you on the difference here though unless you come back and tell me you still think there's no difference.
---
of Princess Leia#39;s
http://www.apple.com/macosx/leopard/accessibility.html

From this site:

Closed captioning
QuickTime currently supports closed captioning by including a text track alongside audio and video content. But improved QuickTime support will automatically display the CEA-608 closed captioning text standard in analog broadcasts in the U.S.

-----

Anyone think this means support for Closed Captioning in iTunes video downloads? As a hearing-impaired Mac-User, the lack of subtitles/captions in the TV shows is the one thing keeping me from buying a bunch of them. I hope they address this issue soon...

As for the rest of the stuff:

1) Time Machine--cool name for a cool idea. However, I use a Powerbook, and my External HD is in another room. It's not connected all the time. I wonder how this setup will work? And like others, I initially thought "System Restore," but then I realized how different this is, and how Useful. But how far back can you go? I have files on my computer that are almost 10 years old....Will time machine be able to find stuff that was deleted years ago (I do mean AFTER time Machine is installed...I obviously don't expect it to find stuff deleted before TM was installed).

2) Mail. To-Do implementation looks neat, and themes might be fun for a Christmas letter. But I really don't care about HTML mail.

3) iChat. "Share the Screen" looks awesome, if it works well. So does being able to do a slideshow while chatting with someone...

4) Spaces. I've gotten so used to Expose, I can't see Virtual desktops being that big a deal to me. But It's a good feature for those who want it.

5) Dashboard. From the previews, it seems like Dashcode will be available as part of the OS?

6) Spotlight. Over-the-network searches sound great.

7) iCal. More networking features are great, but most of my friends/coworkers have PCs, so moot point for me.

8) Accessibilty: See above about Closed Captioning. Anything that helps Hearing impaired users is great.

9) 64-bit. Kind of Obvious?

10) Core Animation: Will my 1.67 G4 Powerbook be able to utilize this in any way?

Overall, great Keynote, I thought. the only people that should be disappointed are the ones claiming all kinds of crazy stuff, as always.
---
Fisher, who at that time was
I'm curious to see what Lion will bring. While the current OS looks great I would like to see a user interface update. The only thing higher on the list then that is a iTunes break up into more manageable pieces. iTunes was the reason I stayed away from apple for several years. I didn't like it's look/performance/stability and bulk. I still don't even if I have accepted it now. It's the one program that seem to crash more then adobe SW (ok not more then but still).
---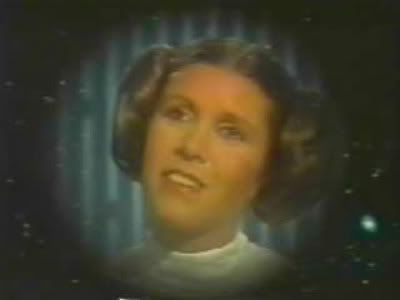 quot;with Carrie Fisher as
Wow! Just about everything was bad ass! Time Machine seems awesome, so many times I have saved over a document and didn't have a back up. Now all I need is an external drive.

Were they serious when they said they were saving the best feature for later?
---
thing for Slave Leia,
lots of negativity, but i was happy with GT3&4 for the pure racing side of things.

what i REALLY enjoyed from GT3, was the endurance events - how are they in GT5?
---
Carrie Fisher photo collection
lsvtecjohn3
Mar 22, 02:09 PM
Lack of Flash support is the achilles heel of iPad. I hope Jobs gets off his high horse and relents.

He's not because of the iPad, iPhone and iPod touch they're pushing HTML5 forward

http://www.macrumors.com/2010/10/27/54-of-h-264-web-video-now-available-in-html5/
---
Princess Leia
Like I said, 64 bit is pretty irrelevant for most users, and the speed and battery differences are quite negligible. And the argument that Apple is losing tons of sales to PC manufactuers is, frankly, laughable too.

The pre-release tests I saw reckoned Merom was about 25% faster with 7% longer battery life. Though they are pretty meaningless figures and we won't know until Merom is actually in a Macbook and a comparable test can be made.

I'd imagine there will be far bigger improvements to both with Santa Rosa and nand cache (which I presume Apple will support) than there is with Merom.
---
Princess Leia Carrie Fisher#39;s
I think the improvements to OSX are all well and good, I do think Time Machine will be valued in my home, but it is hard to get excited because 10.4 still seems so new to me. I'm sure I don't even know a lot of the cool things it does.

I was hoping for more in the way of hardware. The MacPro seem fine, even though no new case. WHat is he deal with no new displays, but they did drop the prices a little. I think the iPod is long overdue at this point for a makeover. I guess I'm just a victim of my own unfulfilled expectations.
---
Carrie Fisher as Princess Leia
maclaptop
Apr 19, 09:03 PM
Yes, their Nexus S phones have almost as same packaging as iPhone 3GS or iPhone 4 packaging.

Yes, their icons are so similar.
Yes, their UI is very identical to Apple's iOS.

Samsung just copies apple.
I agree, Samsung has copied Apple.

In fact I'm truly impressed with Samsung's expertise. Their Galaxy S is every bit as nice as my iPhone 4.

In fact after doing the research, I decided to add a line to my family plan so I could try the Android powered phone.

Now I have two great phones. However I must say I'm shocked that I like the Galaxy better than the more diminutive iPhone.

There's a lot to be said for a spacious and gorgeous 4.0" Super AMOLED display. I had no idea of the advantages it offers.

Then there's a huge advantage with SWYPE. Instead of hammering on a hard glass keyboard when messaging, Swype allows you to glide one finger across the keys to form words. It's the single greatest advancement in touchscreen input technology to date.

Swype submitted their app to Apple nearly a year ago, but it was rejected.

One can only guess, its excellent, trouble free and easy operation triggered Steve's jealousy.

Yet it's important that we give credit to Apple for insisting on a old school slow yet familiar keyboard. I must admit it took me ten minutes of watching the tutorial, and fifteen minutes more to adapt.

That said it quickly has become my favorite.

I really wish Apple would overcome their fear of including it on the iPhone. My Galaxy S gives me the choice of two other keyboards on case I didn't like Swype. Apple could do the same.

I really like Apple, I have many of their products.

Just think of how much greater they could be, if not for their closed minded ways towards anything outside of their comfort zone.
---
Carrie Fisher with George
FoxHoundADAM
Apr 11, 12:03 PM
Just picked up a Atrix 4G and on my way checked out the iPhone 4 - it looks decidedly antique and bland in front of the competition - Apple waiting until September would mean they rely awful lot on people's stupidity to keep buying it for 8 more months!

That ain't gonna happen - we will see a dual core iPhone 5 by June shipping by July or something (followed by shortages and long waits.)!


I agree on you point about the iPhone starting to look "old' compared to these newer phones. However I don't think Apple cares and will wait until September now.

As for people saying that it's silly because those new phones have terrible battery, well unless the battery dies in the 5 mintures they are playing with the phone in the store I don't think the average consumer really will care. Sure they may complain about it after they get it but hey they won't do anything about it until that 2 year contract is up so it's still a sale for Android and a loss for Apple.
---
TrollToddington
Apr 6, 03:17 PM
Both machines would be fine, though the 13"/15" MacBook Pro is more fully-featured of a machine than the Air, and frankly at that cost, why pay for an incomplete system?

With a 13" or 15" MacBook Pro, there's little practical use for a MacBook Air unless you have a problem lifting the two extra pounds, and really, if you do, either exercise or invest in physical therapy.
Disagree, the Air is a niche product, and there is a noticeable difference in weight. 2KG 13" Pro is exactly 50% heavier than 1.3KG Air, and if you lug the laptop around all day long such weight difference is noticeable. It might be added that most Air users are never gonna need the extra computing power of the MBP. If your work requires a MBP you're never going to get an Air anyway.

I am going even further - I like the featherweight of the 11" and the fact that after the update it is going to be a very serious machine is not to be neglected.

Last but not least, those 2 pounds you're talking about can be crucial when deciding what to take in your hand luggage when traveling by plane. I've been up to such a decision when I had to take my 2.8kg PC laptop. That's where I guess the name of the computer comes from - Macbook Air, designed for use on an Airplane.
---
bigmc6000
Jul 27, 09:59 AM
"...Core 2 Duo chips need less electricity, drawing just 65 watts compared to the Pentium 4's 95 watts and Pentium D's 130 watts"

Good Lord - does anybody know what the G5 is? I'd imagine that the elaborate cooling system in the current G5 towers probably won't be needed it it's running anything like the D's...

And about the WWDC, I think it is possible for Merom laptops, Core 2 iMacs, Leopard Preview, Mac Pro's and possibly Movie service. However, I think the movie thing could be replaced by a larger capacity nano but that's about it. Only 1, at most, iTunes/iPod announcement with all the Mac stuff that should be addressed.
---
steadysignal
Apr 8, 07:16 AM
Screwing around is how they lost Macs in the first place. They wanted to only sell certain iMac Colors and Apple said you can sell what we send or not at all, that's why Apple left them in the first place years ago. Then they cam back with the "store in a store" concept.

new information for me. did not know that BB sold :apple: product in the past. i had thought the store in a store thing was BBs first foray.

i don't understand why apple would have issues with BB - isn't more exposure good? or is this just a matter of any attention (good or bad) is good?
---
AppleScruff1
Apr 19, 10:49 PM
Probably from an actual bookshelf. ;)



Have you actually seen the Apple Records logo? Apparently not.

You mean it's not an Apple? :eek: But it's ok for Apple to sue and Australian grocery store because they think the letter W looks like their logo? LMAO. Please.
---
ECUpirate44
Mar 25, 11:11 PM
Wirelessly posted (Mozilla/5.0 (iPhone; U; CPU iPhone OS 4_2_1 like Mac OS X; en-us) AppleWebKit/533.17.9 (KHTML, like Gecko) Mobile/8C148)



Yes, ipad3 will run os x lion! MBA will have a touch screen!!

God no to both of those!
---